COST EFFECTIVE PROJECT SOLUTIONS
MANAGING PROJECT COST & BUDGETS, PROJECT CLAIMS AND TECHNICAL DOCUMENTATION
We Are Cost Management Professionals Providing Onsite And Offsite Project Support Services. A Team Of Experienced Cost Estimators, Quantity Surveyors, Contract Administrators, Claims Managers & Technical Writers. Our High Standard Project Support Services Are Delivered To Project Owners, Consultants, Plant Managers, Project Managers, Contractors And Construction Professionals.
COST EFFECTIVE SOLUTIONS ON PROJECT DELIVERY

Our Aim Is The Reduction And Management Of Financial Risk On Every Project We Handle. We Believe That Cost & Quality Can Go Hand In Hand In Successful Project Delivery Without Affecting Each Other, Which Is Why We Keep Personal Involvement On Every Task. With Consultants Collective Wide Experience In The Industry, Clients Can Be Assured Of Professional Cost Management Services And Brings Success To Project Financial Goals.
SOLVING CONSTRUCTION RISK THE 'CM' WAY

Projects Completed Within Budgets In Different Stages of Project Life Cycle Can Be Attributed To Effective Project Management Using The CM Tools. CM Tools Includes The Effective Utilization Of Methodology For Cost Management, Contract Management, Claims Management, Construction Management. Previous Projects Experience Would Attest Our Broad Exposure On Power, Energy, Process, Industrial & Building Projects Where CM Has Been Effectively Applied.
Make Us Your Partner Of Choice For Your Every Project Delivery So You Can Do What's Best On Your Company-
Growing Your Business!
Graysmith Group offer customize support service on Quantity Surveying, Cost Estimation, Contract & Claims Management and Construction Management. We provide high quality, innovative client oriented service on approach for successful delivery of project s we are task to.
Our commitment to every project is to apply our expertise and wide range of exposure in the industry, which is why we take personal involvement in the projects we handled.
We Provide Project Consultancy Services related to
Cost & Claims Management
Contract Risk Management
Construction Management
We Manage Project Cost & Budgets, Project Claims and Technical Documentation.
Our strength as a consultant was due to our diverse projects involvement in the industry. Projects have been successfully delivered with our expertise.
Estimation & Tendering
We have carried out various types of cost estimates (detailed cost estimates / conceptual estimates, project cost estimates, bid comparison estimates for tender, change & variation estimate, claim estimates); developed unit rates/star rates, cost factors & productivity factors and Managed all tender documentation & process.
Contract Management
We have exposure in administering EPCC, EPCM, EPC, subcontract and supplier contracts. In our industry we are experience in the management of all commercial & contractual affairs from contract inception, execution to settlement of final accounts & contract close-out.
Cost Management & Cost Control
Consultants experience involves tracking project cost, budget control, total project forecast, project trends, project cash flow, earned value evaluation and management; preparation of monthly financial reports, interim monthly payment & invoicing; evaluation of subcontractors' invoice and monthly payments against the work done.
Claims Management
We had first hand supported some companies on developing and organizing claims for extension of time and for loss & expense including contractual defense. Our broad experience in contract development, formulation & evaluation has helped our clients in their project objective.
Projects We Have Worked On, Our Involvement & Locations
100 MW Ressano Garcia Gas Turbine Power Plant
700 MW Bazyan Combined Cycle Power Plant
15MW Power Generation Package for CPF, OMVYemen
1510 MW Shuweihat S2 Combined Cycle Power Plant
750MW Benghazi North Combined Cycle Power Plant
84 MW New Bong Escape Hydro-electric Power Complex
150 MW Patrind Hydropower Project
4000 MW Ultra Mega Coal Based Power Plant
Southern Africa Energy Program
Siguiri Mine Power Replacement


Block S2 Oil Field Development, OMV Yemen
Ruwais Refinery Expansion-4- Tank Farms & Pipings
IBN ZAHR Polypropylene Plant III Utilities & Offsite
Nigeria Liquified Natural Gas (NLNG)- Train 6
Angola Liquefied Natural Gas (LNG) Tanks Project
Shah Gas Development 4 – Utilitites & Offsites
Laffan Refinery Project – Tank Farm & Export Facilities
Refinery Expansion Project Package 3 – U&O
PETROBRAS Espadarte Sul FPSO RJS-409
PETROBRAS PDET PRA-1 FSO conversion
Project Stages
We have delivered our services on different project stages such as Feasibility Study Stage, Design Stage, Tendering Stage, Construction & Commissioning, Operation & Maintenance, Plant Upgrade.
Multi-discpline Workscope
We Handled Projects of multi-discipline workscope including Civil & Structural, Mechanical,Pipings, Electrical, Instrumentation & Control.
Projects Geographical Locations
Whether projects we have worked with are remotely located or on challenging environment, this does not prevent us from delivering the project task. We have joined site and worked in projects located in Iraq,Yemen, Libya, Angola, Nigeria, Guinea, South Africa, Mozambique, India, Pakistan, UAE, Qatar.
We Provide Project Support Services Through Consultant Project Integration or as an
Outsource Partner.
SCOPE OF SERVICES INCLUDES:
Preparation of Bid Documents
Request For Proposal (RFP)
Review of Bid Documents and Requirements
Preparation of Budgetary Estimates
Preparation of Detailed Estimates
MONTHLY PAYMENT CERTIFICATION
Verification of Interim Payment Certificates
Preparation of Monthly Billing
Certifying of Monthly Payment
Quantity Calculation of actual project quantities
Quantity Take-off for procurement of materials
COST MONITORING & ANALYSIS
Preparation of Cost Forecast
Preparation of Actual Cost
Derivation of Unit Rates and Star Rates
Evaluation of Unit Rates from Quotations
Negotiating of Unit Rates
Preparation of Cost Estimates
Evaluation of Contractor's Estimates
Preparation of Actual Cost to date
Drafting of FIDIC Contracts &Tailor Made Agreement
Review of Contract documents
Preparation of Subcontractors & Suppliers Agreement
Certifying Work Orders & Additional Works
Preparation of Contractual Letters
Monitoring of Contractual Key Issues
Change Order & Additional Works Estimates Preparation
Preparation of Work Order
Monitoring of Change Order
Preparation of Supporting Documents
Review Subcontractors Claim and Negotiation for Settlement
OEM Operation Manuals &Procedures
Preparation of Project Reports
Preparation of Method Statement
Drafting of Procedures, Plans etc
HEALTH SAFETY ENVIRONMENT
Drafting of HSE Procedures, Plans, Reports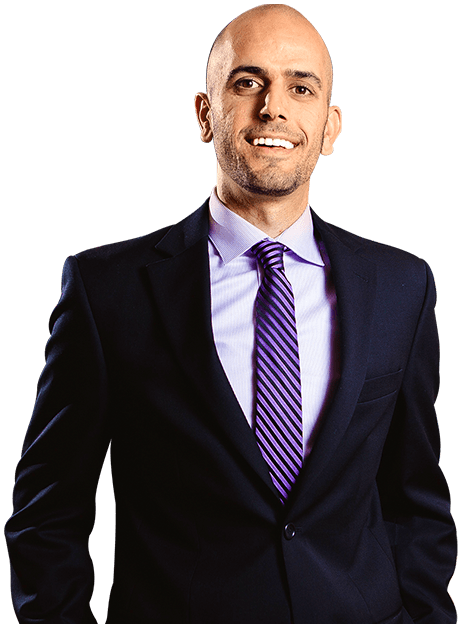 Why Clients Want Our Services

Specialized & Alternative Services
Our services are specific in works cope and can cater to any project requirements. We can be your outsource partner in delivering commercial contractual & technical documentation. This can be done on & off site.
Value & Quality
Cost savings is always our goal when it comes to your projects, our alternative services are most competitive while providing maximum value to our clients. On the other hand our international standard documentation & work quality are well researched and professionally presented.
Industry Experience
Whatever the size of the project, our approach are practical and cost effective, thanks to our broad exposure in the industry.
Flexibility
Our client is our partner, so we adapt to any change in project direction to assist our partner. We are open to ideas and innovations to support our client's goal.
Power Plants
Power Plants importance in the developing world is it has supply electricity to industrial, manufacturing, commercial and residential customers around the globe.

Projects we provide:

Coal Power Plants
Nuclear Power Plants
Gas Power Plants
Hydro Power Plants
Combined Cycle Power Plants
Oil & Gas
Oil and Gas is an important industry as a lot depends on the price of the oil. Various products prices increases when there is oil price increase.
Projects we provide:

Drilling, Wellhead
Industrial Plants & Buildings
Industrial Plants and Buildings are keys to industrialization as it is an engine to the development of technology which in turn can change our lifestyle, modern conveniences and medical advances.
Projects we provide:

Cement Plants
Marine & Offshore
Construction of ships and other floating vessels is becoming a global business as more demand of large ships for transport. These days' large ships are very vital in the world for trading and business that include those for transportation of goods and oil.
Projects we provide:

Shipyard
ASK AN INQUIRY OR REQUEST FOR A QUOTE NOW!